OASIS had it's humble beginnings back in 2011 when we we're known as California Central Vaalley Archery Academy (CCVAA). Shooting in our own backyard with just a handful of dedicated students and passionate coaches in the beginning, CCVAA had grown over the years to include a facility at the San Joaquin County Fairgrounds, a ton of more students, and competitive archers from around the world.
In 2018, owner and nationally accredited coach, Wayne Macasaet, had made the decision to leave the fairgrounds and expand even further, including a new brand change to incorporate the ideals of "everything archery." Today, CCVAA is now known as OASIS – Archery Science Institute of Stockton and resides on a five acre facility, which includes multiple ranges, parking, and indoor service facilities. Future plans and developments include a store, multiple indoor facilities for daily use and rental, a sit-down cafe and an additional five to ten acre expansion
"I want everyone to be able to enjoy to everything OASIS and Archery has to offer"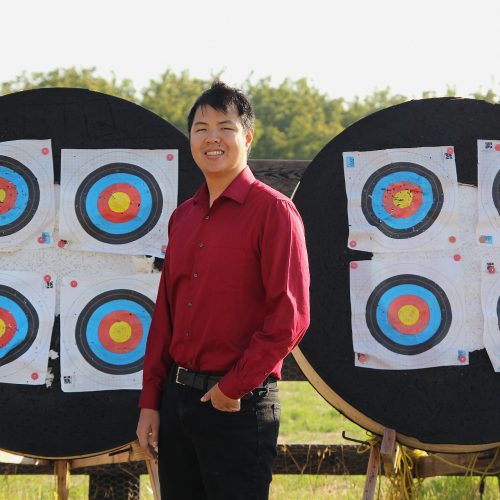 Level 4 Usa Archery Coach/ OASIS Director
Coach Matthias has been coaching professionally since 2012 and be became Level 4 National Coach in 2016. Formerly in Accounting, Coach Matthias has trained and developed talent in Northern California and grown the company from a backyard operation into the flourishing Academy and venue it has become today.
OASIS has various facilities over a 5 acre property including a 70 meter outdoor shooting range and 18 meter indoor range.
Further expansion and development to come in time
636 W Fremont Street
Stockton, CA 95203
www.jerryarchery.com